Important links

Investment in Algeria

Phone: (+36) 1 392.0510
Working days: Monday to Friday

Email1: ambalbud@t-online.hu

Consulair affaires: consular@algerianembassy.hu

For VISAs requests only: Tuesdays and Thursdays
Opening hours:

Lodging of applications: 9:00 am to 13:00 pm
Collection: 14:00 am to 15:30 pm.
Consular registration is available only on these following days: Mondays, Wednesdays and Fridays.

For more informations please click

here
Relevant documents
About us

About us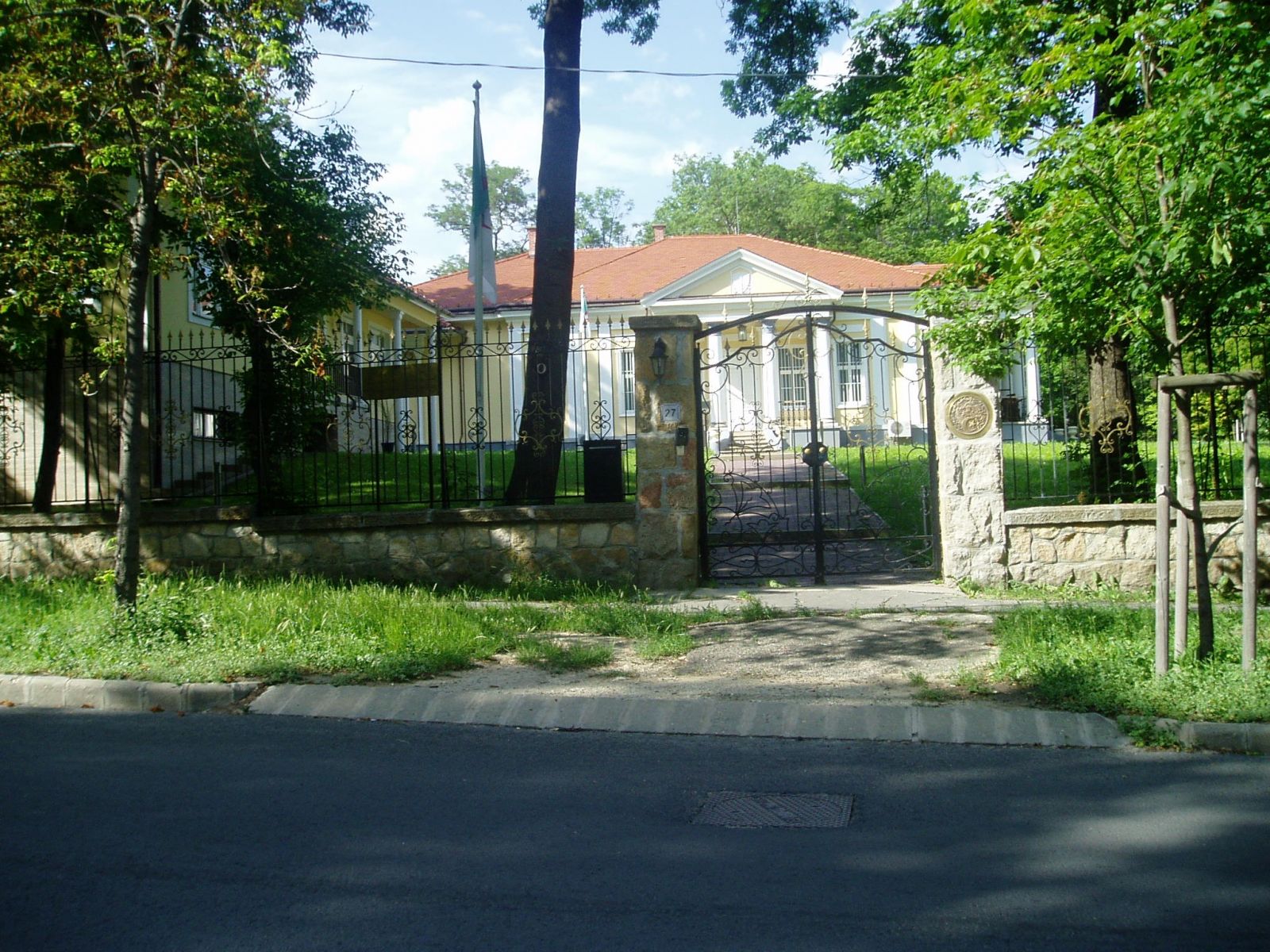 We are very happy to wish you the most cordial welcome on the Website of the Embassy of Algeria in Budapest and to thank you for the interest which you carry for Algeria and its relations with Hungary.
In addition to general information on Algeria and the activity of the Embassy, which also covers Slovenia, this space - accessible in three languages, Arabic, English and Hungarian - contains lot of hyperlinks constituting a gateway on Algeria which will allow you, certainly, to reach other sources of information on the Algerian political, economic and commercial, and cultural institutions.
The bonds between the Algerian and Hungarian peoples were forged from the crucible of heroic struggle of our country for the recovering of its independence. These relations remain marked by the acting solidarity, the close dialogue and the sharing of common values in particular the assertion of their attachment to peace and their legitimate aspiration to progress, development and prosperity.
hope you enjoy visiting our website.
Mr. Abdelkader Dehendi
The Ambassador
---
The Embassye is responsible to identify, protect the interests and provide assistance to all algerian nationals living in Hungary and Slovenia in compliance with the law and local public policy. It is, for its citizens, the relationship between the country of residence and the origin country.
---

Budapest, Zugligeti út 27., 1121
Tél: +36 1 392 0510

E-mail: ambalbud@t-online.hu
For consular affairs:
consular@algerianembassy.hu
VISAs requests are available only: Tuesdays and Thursdays and as following:
Opening hours for:
1-Lodging of applications: 9:00 am to 13:00 pm
2-Collection: 14:00 am to 15:30 pm.
Photos from Algeria