Important links

Investment in Algeria

Relevant documents
Latest news

Latest News
Révision annuelle de la liste électorale
Dans le cadre la révision annuelle de la liste électorale, l'Ambassade invite tous les ressortissants algériens, nouvellement immatriculés (depuis la révision de 2017) et ceux ayant atteint l'âge de 18 ans au 31 Decembre 2018, établis en Hongrie et en Slovénie, à se rapprocher des services consulaires pour s'inscrire sur la liste électorale.
Opération ouverte jusqu'au 31 octobre 2018.
Prière remplir le formulaire et l'adresser au Service consulaire de l'Ambassade, par courrier ordinaire ou courriel.
Adresse :1121, Budapest, Zugligeti ut 27
Mail : Consular@algerianembassy.hu
We inform our community and citizens of hungary and slovenia that the consular section of the embassy will be closed on 20th September in observance of the Achoura day celebration in Algeria.
Regular working days will resume on Friday 21rd August.
---
Action and Modernisation the Minister of foreign affairs in the service of community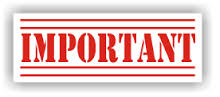 ---